Important Notice: Please file a new IRS Form W-4 if your marital status or number of allowances has changed or will change in 2019. The W-4 form can be found on SDSURF's website at https://www.foundation.sdsu.edu/pdf/payroll_w4.pdf . Please contact the payroll office at 619-594-6971 if you have any questions.
About SDSU Research Foundation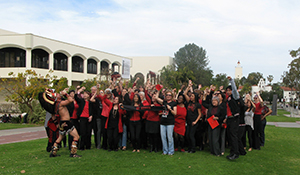 Established in 1943, San Diego State University Research Foundation (SDSURF) is a non-profit auxiliary corporation authorized by California's Education Code to support San Diego State University. Our mission is to support and further the vision and research objectives of San Diego State University and to help faculty and staff find, attract and administer their research and sponsored programs.
More about SDSURF